Allee Bleue Black Series Old Vine Pinotage 2020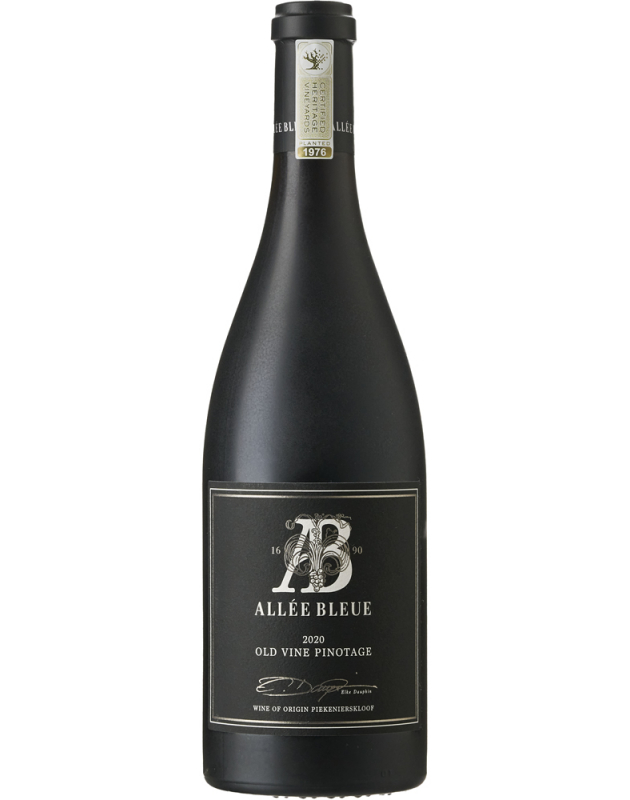 Allee Bleue Black Series Old Vine Pinotage 2020
All the berries are here, strawberry, raspberry, blackberries and plums. Wrapped in a layer of fine dark chocolate and offset with a touch of liquorice. The mouthfeel is soft and silky with just enough tannin.
Technical Analysis
alc
14.0
rs
1.9
pH
3.6
ta
5.9
Wine Information
Accolades
Brand Group
Black Series
Other
Grapes were harvested, hand sorted and crushed. 4 day cold soak and then inoculated before regular punch downs. Pressed and straight to barrel. After maturing for 16 months, the three best barrels were selected to make this release.
Winemaker
Van Zyl du Toit
Variety
Pinotage
Blend Percentage
100% Pinotage
Food Suggestion
The enjoyment will be further enhanced if decanted 30 minutes prior to consumption.
Ageing
This wine will evolve and mature into something really special over the next 7 to 10 years.