Allee Bleue LAmour Toujours 2016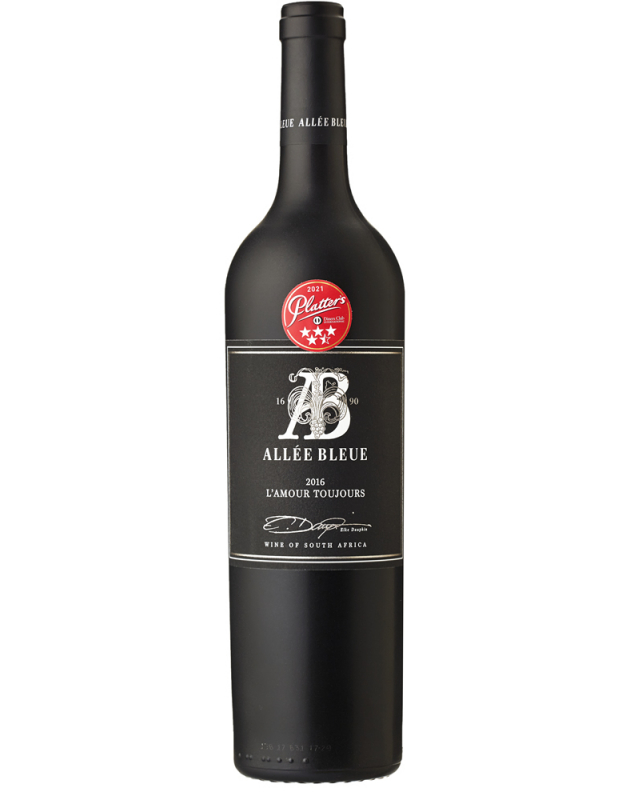 Allee Bleue LAmour Toujours 2016
Our Flagship Red Wine. Delicate flavours of fynbos, cedar and cigar box, all beautifully wrapped in blackberry fruit. The palate is reminiscent of spice, dark chocolate and cinnamon with elegant and soft tannins.
Technical Analysis
alc
14.0
rs
2.4
pH
3.26
ta
6.7
Wine Information
Accolades
Brand Group
Black Series
Other
Winemaker
Van Zyl Du Toit
Variety
Blend - Red
BlendPercent
48% Cabernet Franc, 26% Cabernet Sauvignon, 21% Merlot, 3% Petit Verdot
FoodSuggest
Pair with confit of duck or a rich and delectable oxtail potjie with baked sweet potatoes – this wine brings out the heart in any meal.
Ageing
This is a unique wine which will intrigue even the best connoisseur. Will age beautifully over the next 5-7 years.