Allee Bleue Blue Owl Chardonnay 2022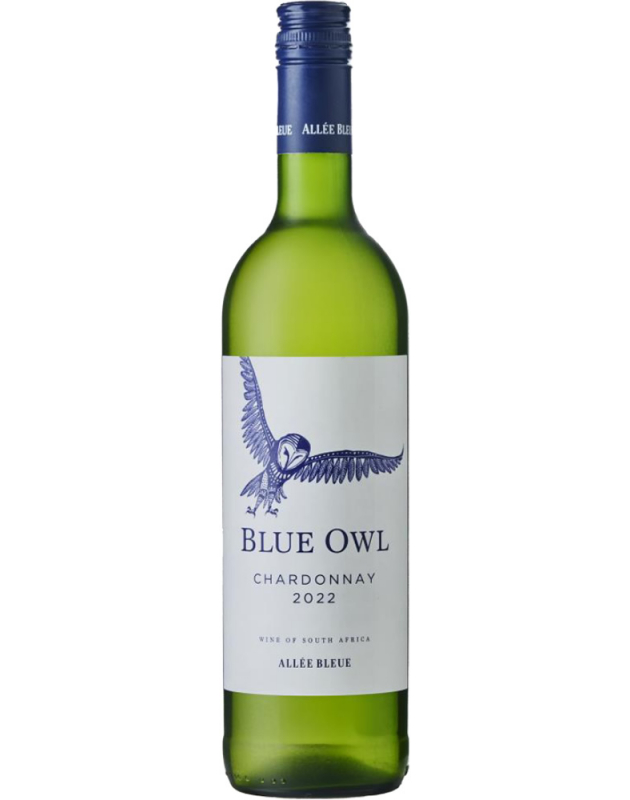 Allee Bleue Blue Owl Chardonnay 2022
A fresh and zesty style of wine packed with winter melon flavours, apricot nuances and a citrus aftertaste. The palate is silky and smooth with great balance of fruit and finesse.
Technical Analysis
alc
13.5
rs
4.0
pH
3.49
ta
5.7
Wine Information
Accolades
Brand Group
Blue Owl
Other
After acquiring the farm next door, we found some of the most pristine chardonnay vineyards. Careful handling in the cellar, whole bunch pressing and fermentation with a bunch of selected yeast strains delivered a beautiful and rich yet fresh wine. Carefully monitored lees contact (sur lie) for 4 months added depth of flavour and character to this elegant wine.
Winemaker
Van Zyl du Toit
Variety
Chardonnay
Blend Percentage
100% Chardonnay
Food Suggestion
Pair with fresh pasta with green peppers, ham and a light creamy herb sauce. Or open a bottle with friends while sitting around the pool.
Ageing
Drink now or within the next 2 years.