Allee Bleue Cape Ruby 2021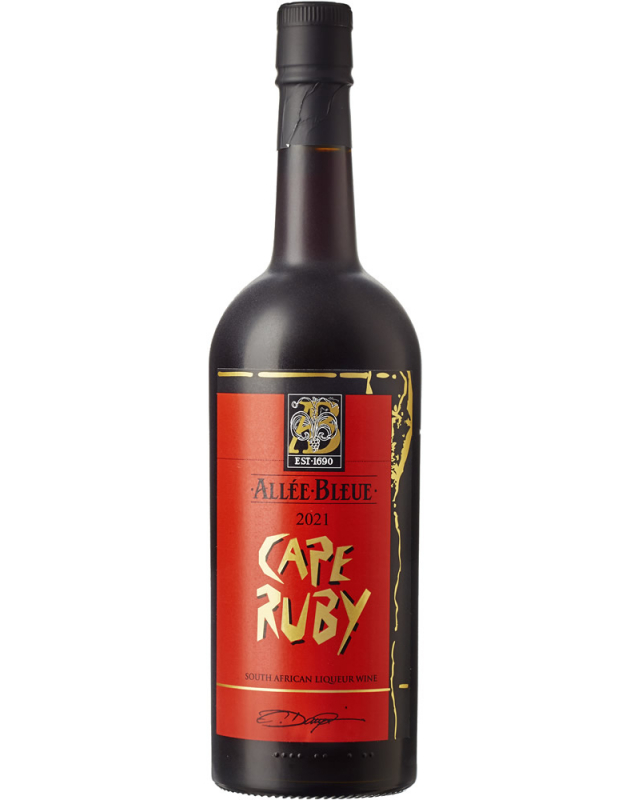 Allee Bleue Cape Ruby 2021
Intense aromas of cherries, ripe plums and Christmas pudding. Well supported by rich vanilla, liquorice and an intriguing spiciness.
Technical Analysis
alc
19.0
rs
91.1
pH
3.69
ta
5.5
Wine Information
Accolades
Brand Group
Black Series
Other
Winemaker
Van Zyl du Toit
Variety
Shiraz
Blend Percentage
100% Shiraz
Food Suggestion
This wine is ideal for any rich decadent chocolate desert or any other of its sinful friends. Also great with some of our fantastic local cheeses and preserves.
Ageing
A truly complex and layered wine which will age beautifully over the next 5-8 years.